Certification Program in Digital Marketing
Duration | 90 hours
This course is designed by practising managers and subject matter experts. It aims at covering the essential marketing and advertising concepts, revisit the fundamental statistical tools for analysis and prediction along with in-depth knowledge of online marketing and analytical tools.
This course is designed for practical learning, therefore, most concepts will be linked with hands-on training, where students will be expected to work with marketing datasets, dummy display ads, virtual website optimisation, SEO based on instructions in lectures and class discussions.
The live experience of analysing responses with analytical software, the launching of dummy display ads, creating optimisation of website through Google Adwords are some of the key features of the programme. At the end of this course, the participants will understand various channels and activities essential to plan to implement and manage an effective digital marketing strategy for their businesses. The course will equip them for various online marketing certificates like Google ad words, Facebook, Google Analytics (GA).
Prerequisites
There are no such prerequisites for digital marketing in terms of educational qualification. But, according to us, a BBA degree will be the right choice. A BBA course will help you become aware of basic marketing concepts. This knowledge can help you grasp concepts related to digital marketing.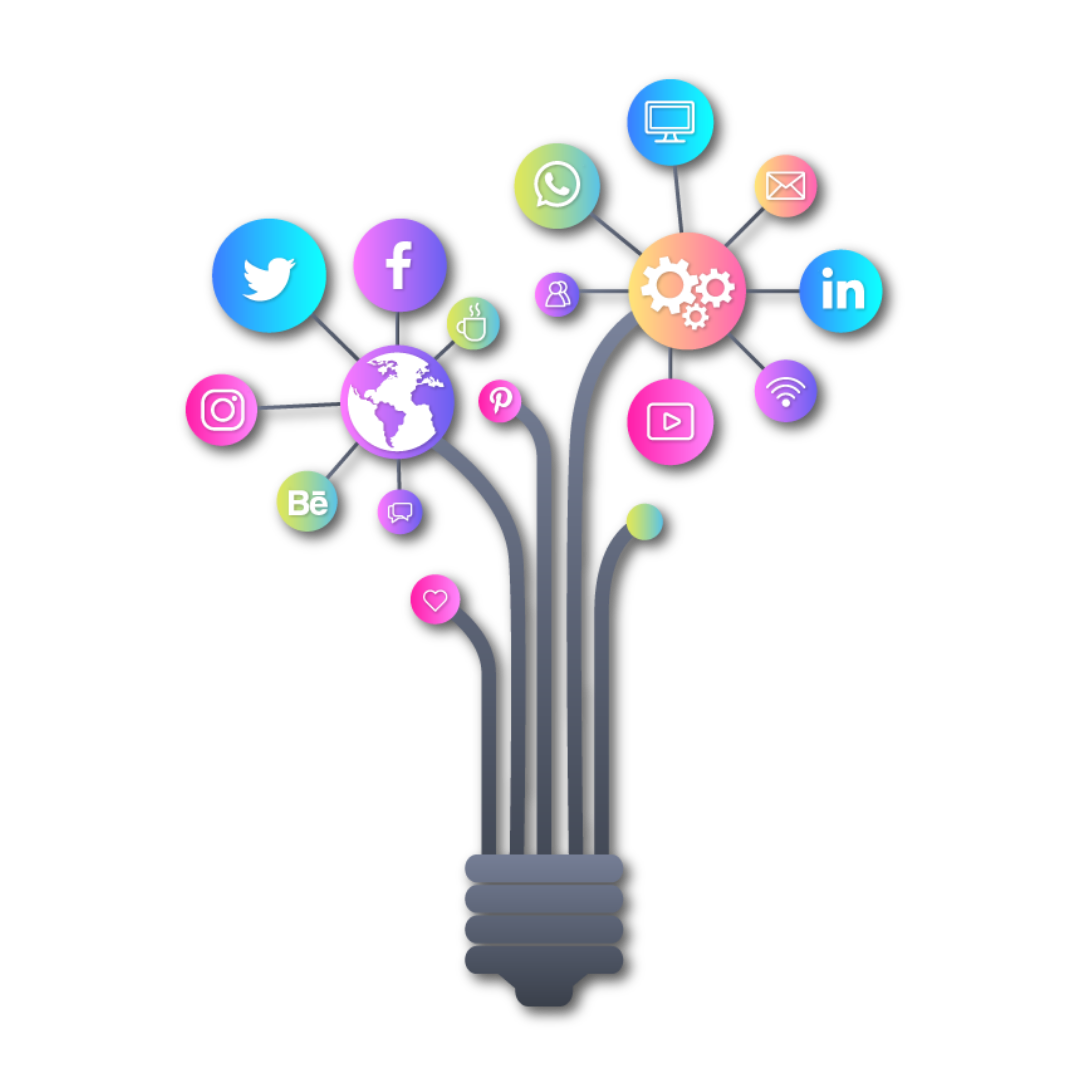 Digital Marketing Course is an initiative designed to educate students and practitioners in the area of Digital Marketing analytics and make them ready for jobs or prepare them to launch a campaign for their organisations.
We help our students at every stage, from the start of a course to the actual skill-building technique. Our curriculum covers the following.
Marketing and Its Business Importance
Structure
Objective
Begin with a plan
The digital marketing framework
What does customer journey mean?
Organizing your marketing plan to market your business
Case Study: Model 3, Tesla
What: The mass appeal
Who: The middle-class millennial
When: Customers are partners
Why: Smart objectives
How: Tesla "makes its own rules" strategy
What is a customer journey map?
Content Marketing
Structure
Objective
What is content?
Elements of content
Content marketing
Content purposes
The content plans
Plan
Create
Distribute
Analyze
Direct content
Steps to implement your content strategy
Decide what content to create
Execute plan and measure
Create content
Content for blog
Channels to do direct marketing actions
Content audit
Content Marketing
SEO audit
Where do I start the content audit?
Tell a story
Making business a story
An example of storytelling: the Lego story
Storytelling and content marketing are not the same
A story can be content, and vice versa
Write stories
Curate content
Promote and distribute your content
SEO tips
The website
Structure of the website
Content pages
Steps to successfully define your content strategy
What is content strategy?
Key points to convey the value proposition of a company
Tips for creating good SEO content
How to optimize the audio-visual part of the content?
Optimizing videos
Measure the content
Match your marketing goals with content measurement
Do not limit yourself to creating content! Do "content campaigns"!
Generate engagement, the basis of your strategy
Have the hand tools died?
Platforms of social relations, your spine
Use Social Media for Your Business
Structure
Objective
Social media landscape
What is social media
Post
Talking
The process
Why social media matters
Social media channels
Channel overview
Facebook
Description
Profile and cover photos
Call to action
Username
How to create a post
Content plan for social media
Facebook content
Post content that interests your customers
Post a variety of content
End every post with a question
Don't post too frequently
Allow fans to write on your wall
Don't share Twitter posts on your
Facebook page
Use contests, but in moderation
Get creative with the contests
Measurement – Analysis –
Optimization
Brand recognition
Generate traffic
Generate leads
Convert buyers
Retention and repurchase
Calculation of return on investment (ROI)
Conversions
Web traffic
Scope
Keys to measure the performance of social networks
Know what they are
Knowing what they are not
How to build KPIs in social networks
Facebook metrics
Reach or number of followers and fans
Facebook Insights
Twitter analytics
Engagement or number of active followers
Number of shares
Comments
Mentions
Type of content
Social traffic
Conclusion
Common questions about social media marketing
What is social media marketing?
How can we measure our social media actions?
How do we develop a social media plan?
How can we integrate the management of
social media in a company?
Use Social Media for Your Business
Try selecting a monthly topic
How to improve the metric of your fan page
Avoid being overly promotional
Customize your Page Tabs
Adding Tabs+
Adding an app to a page
Share content on Facebook using JavaScript
SDK without opening a popup
With URL redirects
Integrating with Facebook APIs
Incorporate live video in your campaigns
Going live with Facebook
Editorial calendar
Implement and monitor campaigns
Social media campaign with clear and well-defined objectives
Specific
Measurable
Attainable
Relevant
Time-based
Development of the strategy
Type of pubic to address
Most appropriate social network
Measuring impact
What characteristics should a marketing KPI have?
Measurement – Analysis –
Optimization
Brand recognition
Generate traffic
Generate leads
Convert buyers
Retention and repurchase
Calculation of return on investment (ROI)
Conversions
Web traffic
Scope
Keys to measure the performance of social networks
Know what they are
Knowing what they are not
How to build KPIs in social networks
Facebook metrics
Reach or number of followers and fans
Facebook Insights
Twitter analytics
Engagement or number of active followers
Number of shares
Comments
Mentions
Type of content
Social traffic
Conclusion
Common questions about social media marketing
What is social media marketing?
How can we measure our social media actions?
How do we develop a social media plan?
How can we integrate the management of
social media in a company?
Social Ads – Make People Think and Talk
Structure
Objective
Introduction to social media advertising
Components that make ads work
Choose the appropriate social network for your business
Making display ads meet your goals
Key learnings
Retargeting
Differences between search and display
Key learnings
Networks
Facebook Ads
Ad placement
Right column ad
Marketing on Instagram
Audience Network placement
Create and manage your ads on Facebook
One place, many paths
Before creating ads
Ad sets
Run your campaign on Facebook
Create a campaign
Create an optional split test
Specify delivery at the ad set level
Choose your ad's format and ad creative
Save to draft
Returning to edit
Best practices and practical considerations
Run your campaign on Facebook
Setting up your Facebook ad campaign
Accessing Facebook Manager
Notification settings
Build your campaign on Facebook
Get started
Set up ad set
Ad set
Budget and schedule
Create new ad
Page and links
Order review
SEO for Beginners
Structure
Objective
Search Engine Optimization
Relevance
Authority and SEO
What is the origin of SEO?
Why is SEO or web positioning important?
Search process
How to plan and execute an SEO strategy?
What is a keyword?
How to find keywords for SEO?
Wikipedia
Google Trends
Google Keyword Planner
Study of keywords with SEMrush
Recommendations
Respond to the public
SEO Hero
How to choose keywords for SEO?
Useful (paid) tools for keyword research
Analysis of the Google results page for the main keyword
Analysis of keywords in Wikipedia
Analyze keyword trends in Google
Trends
Step 3: Analysis of competitors
Content
Legendary SEO
How to do a legendary onsite SEO analysis?
Accessibility
Robots.txt file
Meta tags robots
Web architecture
Flash or JavaScript navigation
Speed of the web
Indexability
Relevant pages
Brand search
Did Google penalize you?
Identify the cause
Onsite positioning factors
URLs
The content
Duplicate content
How to do SEO tracking?
Elements for the SEO and SEM tracking report
Positioning
Linkbuilding
Traffic
Keywords
How to analyze organic web traffic?
How Google Analytics helps SEO?
SEO elements on page
SEO elements off page
How to analyze the SEO of all the pages?
Qualitative reports in Google Analytics
Visit report Google Analytics SEO
Search optimization report Google analytics SEO
How to do SEO with Google Analytics?
Landing: The future of reporting SEO
Paid Advertising–Position Your Brand in the Market
Introduction
Structure
Objectives 136
Introduction to SEM
What is SEM?
What is the purpose of search engine marketing?
Choose keywords in Google
How to find the perfect keywords and reach your audience?
How to measure these factors?
Statistics
The percentage of impression
The average position
Higher ranking percentage
Shopping campaigns reports
Filters
Text Ads
The parts of a text ad
Tips to improve the landing page experience
Google Ad Rank and the cost-per-click of campaigns
How Google AdWords works – Column quality level?
Ad rank and actual cost per click
Google AdWords Actual cost per click formula
Create ad text that appeals to users across devices
Setting up a lead campaign in Google AdWords
How to fix a problem with creating or signing in to a Google Account?
Set up billing and start advertising
Paid Advertising–Position Your Brand in the Market
What could go wrong when you choose automatic payments?
Decide how much to spend
How to know how much to bid for each keyword?
Recommended monthly investment
How long do I have to invest?
Choose an audience
Use a call-to-action
Write creative and compelling ads
Making use of the ad extensions
Call extensions
Site link extensions
Making use of the ad extensions
Instructions
How Google Ads billing works
Difference between expense and payment
Google invoice
Payment methods
Create ads
Steps to create an ad campaign in AdWords
Google ads metrics and keyword optimization
How to measure campaigns and understand results?
Select your objectives
Understanding Google ads and statistics
Bounce rate
Where do they come from?
Return on investment
Measure traffic to your website
Measuring brand awareness
Display Advertising to Target your Audience
Structure
Objectives
How display ads work
What is a CMS?
What types of CMS are available?
Cross-channel integration
Applying logic to a CMS
Customer at the center
What is an ad server?
What is its role?
How do first-party and third-party ad servers work
First-party ad servers
Third-party ad servers
How does an ad server processes data (information)?
Cookies
Functions
Targeted digital marketing
Not everybody likes cookies
Display advertising formats
Most relevant metrics for online campaigns
What is direct response marketing?
How do you realize that you are facing some direct response action?
What is branding?
What are the benefits of branding?
Conversions
Rate of conversions
Conversion cost
Clicks
Click through rate (CTR)
Total cost
Pricing models for display advertising
Display Advertising to Target your Audience
Performance-based pricing
Impression-based pricing
Mobile ads: The revolution becomes the standard
Problems with current display ads
Adblockers: An opportunity for native advertising
Viewability
Creating a first campaign in Google AdWords
Different display advertising sales models
Direct (premium) advertising
Ad networks
Ad exchanges
Run a display advertising campaign
Direct sale/Premium display advertising
Buying through an ad network
Buying through an ad exchange
Guide on ads, banners, and display campaigns in Google Ads
What is the Google Display Network for?
Display and CTR campaigns
Guide to create display campaigns
Select the correct bid for the campaign
Types of segmentation (Display orientations)
Steps to create remarketing campaigns in display advertising
Handle the display planner well
Budget and profitability in Display Network
Display ad formats
Tips for designing effective banners
Important reports
How to optimize ads and campaigns of Display Network
What is publicity
Advertising format for performance marketing
What is video marketing? What are the trends and benefits in social networks?
Choose a video campaign subtype
Set up a budget
Networks
Language, location, and date
Why can some ads be skipped and others not?
Advanced settings: Limitation, programming, and exclusions
Selecting campaign in Google Ads
Create a Campaign in Digital Marketing
Structure
Objective
Email marketing
How to attract subscribers?
Contact forms
What fields should your contact form have?
Objective
Explain what the company will do with the information
What to do to avoid turning your email campaign into spam?
What is spam?
What international standard can we use as a reference?
Recommendations and good practices
What is unsolicited mail (SPAM)?
Permission to send emails (opt-in subscriptions)
What is the opt or unsubscribe
MailChimp
How do I create an account in MailChimp?
Configure MailChimp forms
First steps
Basic form
Subscription process
Insert form on the web
Create an email campaign
Objectives
Remember
Email body
Elements of an email
Pre-header
Header
Links and social
Footer
Call to action
Advance your Campaign
How to write an email copy
Define your goals for an email
Call to action
Focused on client
Keep it brief and simple
The long emails that touch
Union emails must convey important information
Visual design
What is a responsive email design and why is it so important?
Action buttons
Above the fold
Size and shape also matter
High-quality images
Create an email plan
How to create an email marketing campaign with MailChimp
Create and add tags
See tags
See common tags that have contacts
Build an email calendar schedule
Automate your campaigns with
MailChimp
What is 'Automation' from MailChimp?
Types of automation
Advantages of using 'Automation'
Transactional emails
What is a transactional email?
Private recipients
Attached files
Removal links
Shipping time
Why you should send transactional emails
Running targeted Facebook campaigns using MailChimp
What is bounce?
Types of Bounce
Soft rebound or soft bounce rate
Excel your efforts
Targeted target emails
Advantages of this type of marketing emails
Type of bounces
Doppler bounces
Email marketing metrics
Opening rate
Click rate
Opening click rate
Conversion rate
Rebound rate
Bounce rate
Low rate
Reports
Segmentation criteria for email marketing campaigns
Segmentation according to demographic data
Technical and technological aspects
Statistical report – MailChimp
The difference between counting visits and having conversions
Ways to set goals in Analytics
The problem of MailChimp
How to configure MailChimp with Analytics for conversion goals?
Configuring MailChimp to send data to Analytics
Set up a page goal in Google Analytics
Redirect it to your website
Market an email campaign
MailChimp metrics to improve your email marketing strategy
Rates of openings and clicks
Bounce rate
Hard Bounces
Soft Bounces
How to measure the conversion rate in email marketing
CTR (Click Through Rate)
Fill out a form
Downloads
Coupons or discount vouchers
Buy
Subscription to the blog
How to measure the conversion rate in email marketing
Parameter URL
Landing page
Promotional code
How to know what percentage of conversion is correct?
Analyze the metrics
Capture of potential clients
Conversion of clients
Retention of your active clients
Recovery of inactive clients
Abstracts by emails
Targeted target emails
Sponsored emails
Opportunity care email
Learn What People Do
Structure
Objectives
Access Google Analytics
Demographics and interest information
Introduction to Google Analytics APIs
Do you want to know what an API is?
The Google Analytics APIs
Data collection
Configuration
Reports
Next steps
Installing the Google Analytics tracking ID
Install ID tracking analytics
How to install the tracking code in an HTML web
How to add Google Analytics in my Android application?
Principles in Google Analytics
What is Google Analytics?
Navigation bar
Google Analytics Navigation Bar
New versusreturning visitors
What is advanced segmentation in Google
Analytics
What are the segments used for in analytics?
Visualization of segments in Google Analytics
Measure and optimize
How to measure brand awareness using Google Analytics?
Branded search referral volume
Organic search traffic
Interest – Measure the impact of your social networks with Google Analytics
First step – Identify your SMART goals
Next: include a tracking code on your websites
Adjusting your strategy based on your data
What to do with in-market audiences (audiences with purchase intent)?
Total visits
New visits
Frequency and recency of website visits
Ways to measure customer engagement in Google Analytics
How to check the flow of behavior in Google Analytics?
Behavior flow report data
Flow of visitors
Google Analytics – Visitor flow
Google Analytics – Visitor flow: Details
Google Analytics – Goal flow
Acquisition overview in Google Analytics
Channel
How Google Analytics traffic is attributed to the acquisition channels?
HTTP protocol change
Absence of tracking codes
Redirects or page loads with JavaScript
Links in documents and applications
Direct traffic trend
What is direct traffic for Google Analytics?
What to do to avoid dark traffic?
Where to see the links tagged in Google Analytics?
Dive Deeper in Google Analytics
Default Google Analytics channels
Search Console report
Social report
Understand behavior
Metric definitions
Bounce rate and landing pages
How to track page views with Google Analytics?
How to get your tracking ID
How to add a domain name?
How to check the flow of behavior in Google Analytics?
Definitions in Google Analytics
Conversion
Goal
Goal completions
Goal value
Goal conversion rate
Total abandonment rate
Smart goals
Setting up goals
Goal conversion reporting
Overview
Target URL
Inverted goal route
Viewing the objectives report and the conversion funnel
Google Analytics – Measurement of objectives
Micro macro goals
Evaluate the conversion rates
Goal flow report
Report flow objectives
Shopping and checkout behavior reports
Analysis of purchasing behavior
Analysis of marketing actions
Shopping behavior report
Shopping behavior analysis report
Checkout behavior report
Analysis of the Google conversions report
Conversions
Electronic commerce
Multi-channel funnels
How are multi-channel funnels reports generated?
Report overview and assisted conversion
Multi-channel funnels – Overview
Multi-channel-Conversions-Assisted
Major conversion path report
Report time lapse
Multichannel-time lapse
Conversion path funnel
We're here to answer any questions you might have!
We look forward to hearing from you